Pea Pops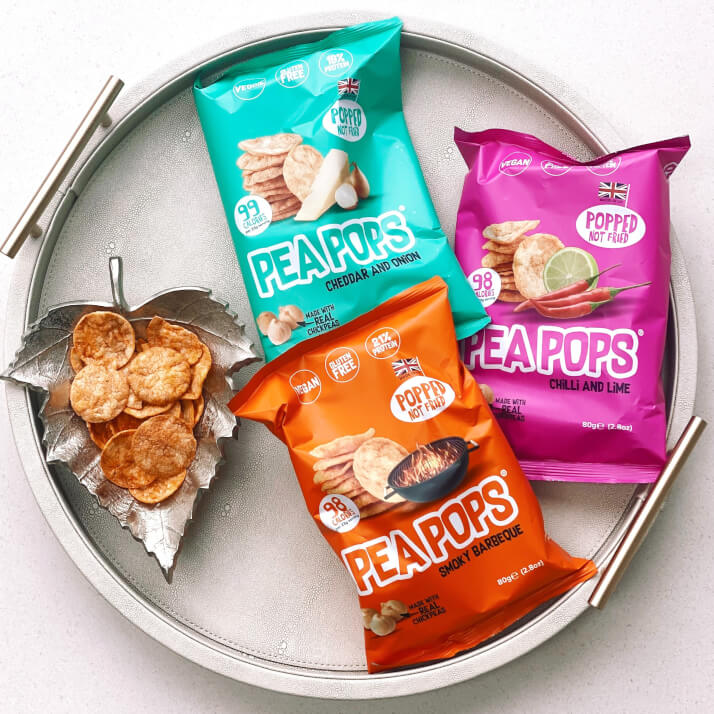 We are a passionate group of snackers who believe that when it comes to healthy snacking, there should be no compromise on taste. We want to change the snack market for the better and are taking our delicious crisps to every corner of the world, one pop at a time. We care about the food we, and our family, eat and believe in a balanced approach. We are a fun and flavoursome brand and believe in living live to the full. We use all-natural ingredients to produce award-winning snacks that are not only healthy but also taste great.
Delivery
Standard delivery
Single item orders £5
Multiple item orders £5
Express delivery
The maker does not offer express delivery. Sorry.
Free standard delivery for orders over £20