Neema Food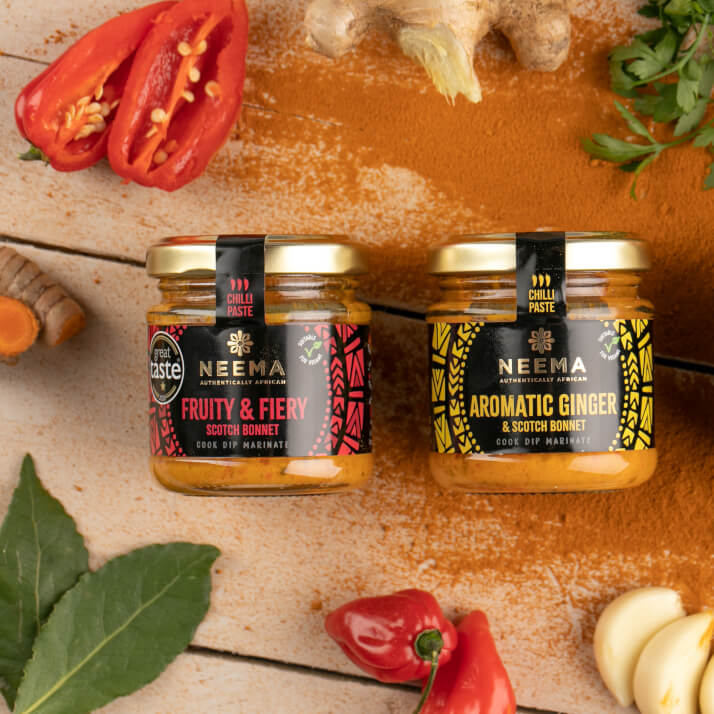 In 1976, my mum made our chilli pastes to take to boarding school because the food was bland and she used it to add flavour to her meals. Our chilli pastes have been in my family for 3 generations now and are our heritage. It encapsulates delicious central African cuisine where for centuries the food has remained traditional. It represents a story going back a thousand years involving Middle Eastern influences reflected in our Swahili culture. They are a delicious introduction to Central African flavours, you can literally add them to anything!
Delivery
Standard delivery
Single item orders £4
Multiple item orders £4
Express delivery
The maker does not offer express delivery. Sorry.
Free standard delivery for orders over £15