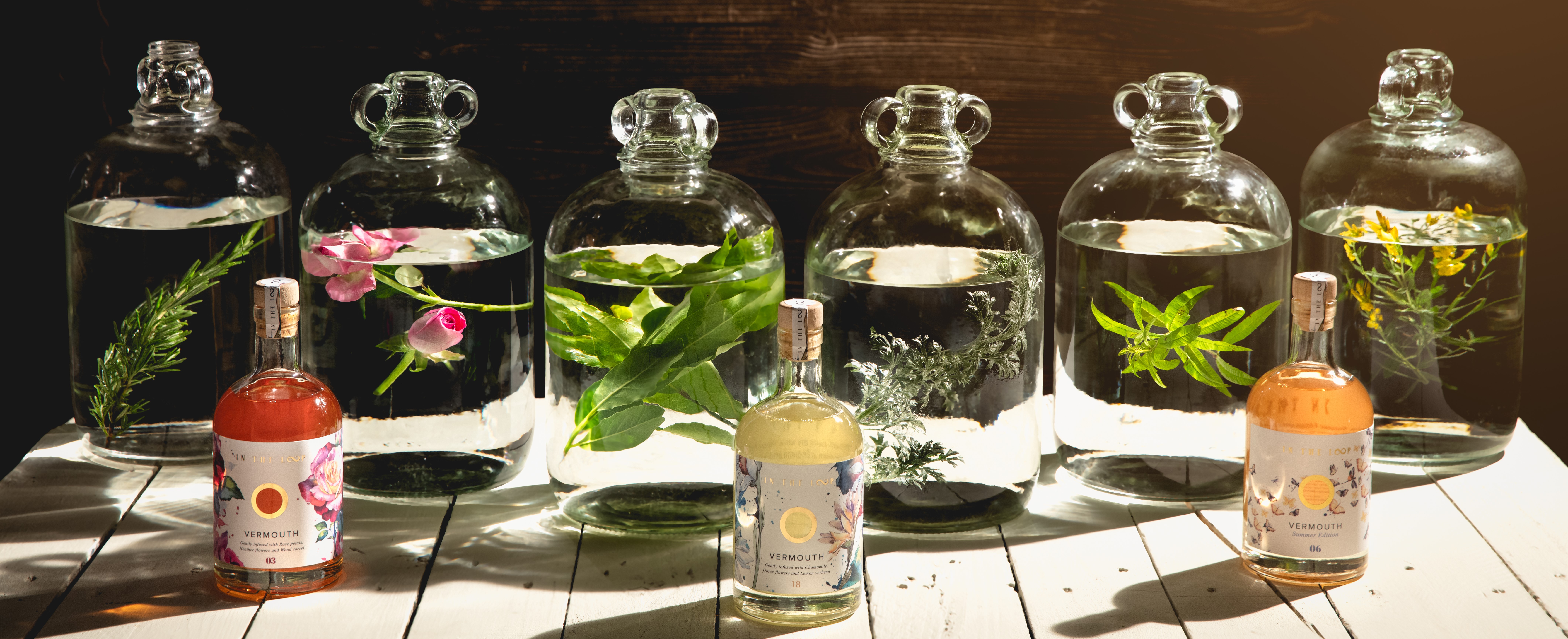 In the loop drinks ltd.
The first producer of all-English Vermouth made exclusively from English wine and English botanicals. Gnina Balchin founded In the Loop Drinks after many years of experience in developing unique food products and working in the English wine industry. Gnina absolutely knows what good food is, as she has a BSc in Food science and an MSc in Oenology and Viticulture. It is this fusion of flavour chemistry and oenological science that has allowed the creation of a range of exceptionally well balanced Vermouths that expertly showcase every ingredient. In The Loop Drinks is surrounded by premium English wineries that are as forward thinking

as they are, allowing for the creation of delicious drinks and showcase their shared novel ingredient. This is an innovative small company of experts that seek to limit their negative global impact and those of their customers through the mindful use of resources. In The Loop Drinks is 100% committed to sustainability and all of their products are created in line with advancing a circular economy.

Read more
The latest from
In the loop drinks ltd.
Shop all
Delivery
Standard delivery
Single item orders £2
Multiple item orders £0
Express delivery
Single item orders £6
Multiple item orders £0
Free standard delivery for orders over £30