Why artisan makers need our support now more than ever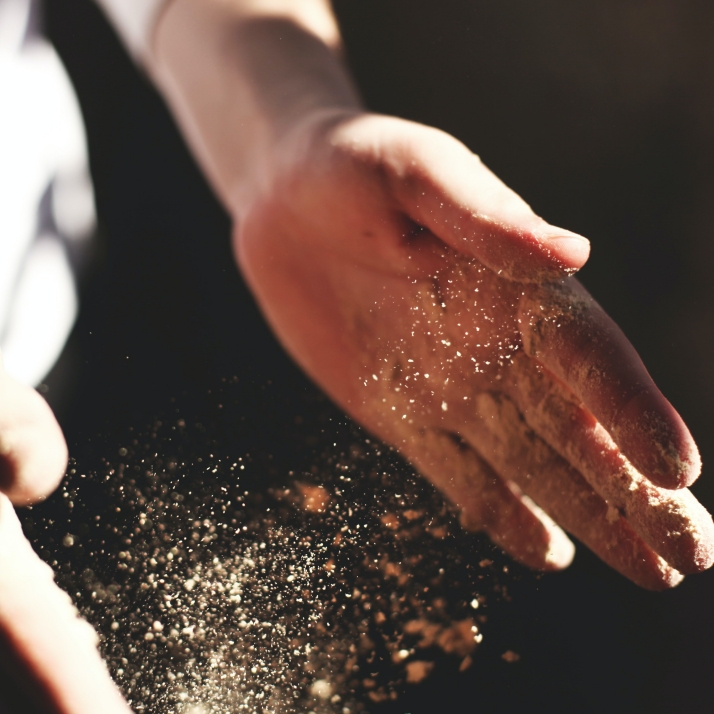 Why artisan makers need our support now more than ever
When was the last time someone running one of our supermarkets staked their home on a product launch? Or did every job from bottling to cleaning and running the social media account, with the school run thrown in for good measure?
We all know the answer.
And we probably have a good idea that those scenarios are quite a likely day to day one for many small food and drink producers around the UK. And that's in a "normal" year, which 2020 has been so far removed from for so many of us.
As the night's draw in and our thoughts might start turning to winter festivities and feasting, could you spare a thought to your favourite producer? We're all busy; it's tempting to fill up trollies, virtual or otherwise, on one trip to a big supermarket.
We get it.
But as the competition between the discounters and supermarkets is likely to be intense this year, if small producers are not going to be squeezed off of festive tables they'll need our support.
Small is about so much more
When you support a small producer, you know you're going to get something passionately made, and wonderfully delicious. It's going to be something that's just that bit more, whatever measure you consider it by.
For us, artisan makers give colour, diversity, sustainability and flavour to the British food and drink scene, as well as to our kitchen cupboards, our fridges and larders, and our dining tables and plates.
That's why we built Melted Inside around them, and why supporting them helps beyond just the product. Here's why we think they deserve our support.
They provide more than just good food and drink
Even before coronavirus entered our vocabulary, many of our makers were doing more than just making. The pivots of lockdown then added to that, with many becoming a vital local food source for people who didn't want to, or couldn't, get to the supermarket.
For some, though, involvement in their communities is right at the heart of what they do. Take Harry Specters and their lusciously indulgent handmade chocolates. They provide employment and free training for young people on the autistic spectrum.
Learning new skills gives those young people confidence, hope and aspirations for their futures. We get fabulous chocolates. That's a virtuous circle (although our waistlines may not think so ???? )
Cajuu works with farmers across the Makonde plateau in southern Tanzania to bring high-quality cashews to market. Cajuu pays a higher price than bulk nut buyers in return for guaranteed supply of the best of the harvest. We get to enjoy them roasted and blended with fantastic flavours from salt and pepper to vanilla and salted caramel.
They keep traditions and skills going
Whether it's a family recipe, or a technique, some things are worth hanging onto. In a world of mass manufacturing, there's less time for the slow matured, the long cook, the challenging assembly that won't go down a fast production line.
Artisan makers aren't considering speed of production lines or short cooking times as their priority. Of course, they want to make a living, but it's never about cutting every last corner, taking every ounce of unpredictability from the process.
If the family recipe says simmer gently for 7 hours, then you can bet they're betting on that history and following the instructions. If it's worked for all those years, then there's something to be said for leaving the recipe alone!
They're free to be innovative
When you're independently owned, then along with the risks, there's the freedom to pursue the ideas that appeal to you, that pique your curiosity and passions.
For example, the story of RE100 Ltd might sound a little like Goldilocks and the three bears. Every crisp was too oily, too salty or too sugary for one of the founder's taste. But instead of just having a whinge about it founders Robert and Ed started experimenting with airdrying different fruit and veg.
They call it a Crisp Revolution.
Try their Air Dried Carrots, and you might well be inclined to agree!
Or what if you and alcohol really don't get on? If just a whiff of it turns you bright red? Do you resign yourself to a life of lime and soda?
Not so for Charlie and Natalie of Saicho.
Confirmed food and drink lovers, with Natalie not being able to drink then the delights of food and wine pairings were out the window. Deciding to have a go at making a food-loving non-alcoholic drink, they turned to tea knowing it had a massive variety of flavours to it.
After two years and hundreds of tea combinations, they choose three that work beautifully with food. Making it into a sparkling cold brew just took it to that next level, transforming a good accompaniment to dinner into an amazing one.
They're playing their part in a drive towards a more sustainable future
I doubt there are any makers on Melted Inside who haven't been at the very least investigating how to improve their sustainability.
Some of them just started out there.
Like In the Loop Drinks with their launch of the first English Vermouths. These start their life as English wine that would otherwise be wasted.
Seagrown seasonings are just one of the strands to their business. The team are creating a whole new marine industry off the Yorkshire coast. The seaweed will go on to be used outside of food in things like biodegradable plastics, textiles and cosmetics. The seaweed is wild-grown in the cold waters of the North sea and harvested responsibly so as not to damage the seabed.
They were there when people needed them
Like many people, small artisan makers stepped up during the initial COVID lockdown, and many have continued to go above and beyond their core business since then. Many started selling directly to customers from their premises, or arranging local deliveries.
Sometimes they extended what they offered to help people find things that were hard to track down in the big supermarkets. Probably not toilet roll, but where they could help, many of them did.
Those weeks back in March also showed the fragility of the food supply chain, with its reliance on just in time deliveries. As we are facing the unknown situation around Brexit at the end of the year, then small suppliers may again have a bit of an advantage.
But rather than them just being a bit of a stopgap, wouldn't it be something if people could support them every month, not only in lean supply months?
You're supporting more than just a business
You've probably seen the meme, that buying from a small business doesn't buy a CEO's third holiday home but dance lessons for a child, mortgage payments, food on the table. For artisan makers, that's the case, not just a meme.
Your purchase benefits them, which probably then goes on to benefit their chain of suppliers, not to mention their community where they spend money. Our money goes on to do more than just help a big business get bigger.
And who doesn't love the little glow of knowing all of that when you spend with them?
It's all above love
Ever tried baking when you're angry?
Some swear it makes for tough pastry and flat as pancake sponges. Whether there's any truth to that, our makers do it for love. Obviously not just for love, they all want to make a living, or support a social cause.
They also do it with love.
When you think of the hours that are put in, the energy invested, the insecurity, well, if you don't love it then you're probably not going to last.
There needs to be something more than "just" money to make them all worthwhile. Seeing something come to market that you love is a reward. Hearing how people love what you're making, now that's a moment.
Making some money from it? Seems a fair trade to us.
What can you do to help support artisan makers?
Of course, there's the obvious answer of spending some money with them. There's very few of us would spend all our monthly food budget with them, but just setting aside £10 or £20 a month to support artisan makers could make a big difference to them.
Other things don't necessarily cost money, only your time. You could:
* Do more than just like their social media content.
Get involved, write a comment, share it with your friends and loved ones. The more people share, the more the content gets shown to other people (we don't know why it works, but it does). If you don't have a massive marketing budget, it's a huge help.
* Write a review wherever you can.
We hope to add reviews to the Melted Inside website next year and would love you to get involved.
* Actually share the product with your friends.
We know, it's hard to share the good stuff, but go on, treat your friends and let them know why you love it.
* Recommend them to us
We're always looking for new makers to join the Melted Inside community. If you have a favourite that we don't have on the site, then let us know. We'll have a chat with them and see if they want to join us and get their products more widely appreciated.
Whatever they make, these businesses are someone's dream. And the festive season is always a good time to make people's dream come true.
(CTA Click here to shop)