Plant Pops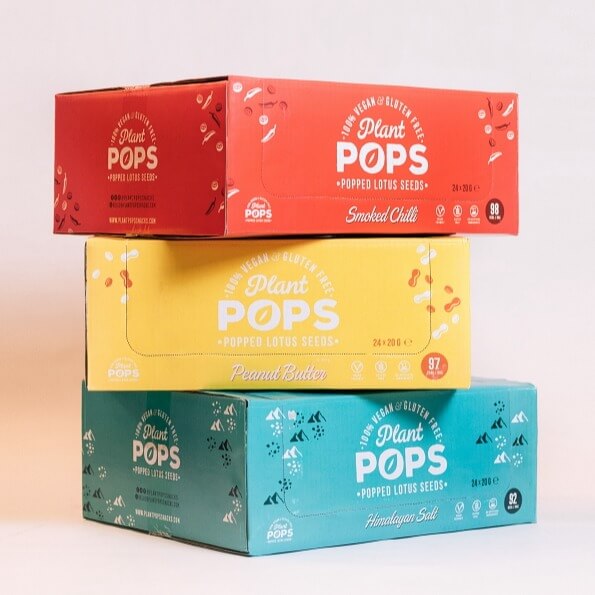 We started Plant Pops because it was always the same choice of snacks: crisps, popcorn and really nothing else. We decided it was time to change that and snack differently! Our initial range of Popped Lotus Seed snacks in 3 delicious flavours: Himalayan Salt, Smoked Chilli and Peanut Butter has been awarded the Best Snacking Innovation at the World Food Innovation Awards and also shortlisted for a Great British Food Award! They're like popcorn...but better, and without any of the annoying bits that get stuck in your teeth! Light, crunchy and less than 99 calories per bag!
Delivery
Standard delivery
Single item orders £2
Multiple item orders £2
Express delivery
The maker does not offer express delivery. Sorry.
Free standard delivery for orders over £20