Pioneer series: We want Mawish - Meet Caroline Roberts, Founder of Mawish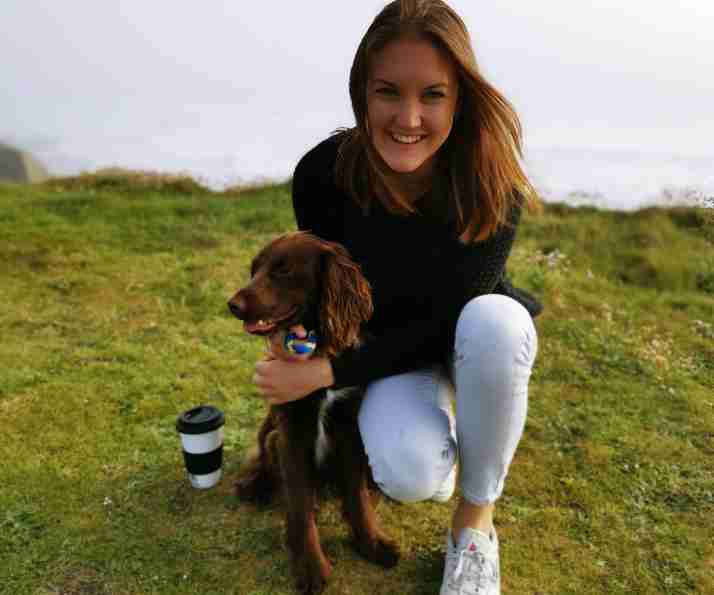 Pioneer series: We want Mawish - Meet Caroline Roberts, Founder of Mawish
Written by Racheal Smith
Posted on Feb 25, 2021
What do you do when you love sweet food and want to stay healthy? You set up your own brand and build a community of followers; at least that is what Caroline Roberts did when she set up MAWish. As Caroline explains, she has "always loved food" and "mostly sweet things" but "became really interested in the effects of nutrition and performance." This interest led to her pursuit of an MSc. in Human Nutrition and inspired a move to New Zealand to work for lululemon.
It was Caroline's time in New Zealand in 2017 that "really kick started everything". It is at this time when working with athletes that she became inspired to start playing with flavours and ingredients experienced in her travels. She focused her attention on local markets and the use of raw, unprocessed foods to create naughty treats you can grab as a quick snack.
When you hear the experiences that inspired MAWish, the name makes so much sense. Sweet food is definitely moreish. If you choose to work with raw materials, then changing that "ore" to "aw" is perfect. Caroline Roberts is developing food lines that are moreish and raw, cutting out all those unhealthy processes and ingredients that are damaging to our health.
Caroline brought all her life experiences to the evolution of her product lines. She is an avid runner and, like so many people keen on exercise, fuelled her runs with processed sugars. Her mission became to make the snacks that people craved but replace the refined sugars with raw and whole foods. As Caroline notes, "I loved the satisfaction I got from substituting 'bad' ingredients for healthier alternatives to create something tastier." She was also creating something, "that (she) knew was going to benefit the consumer inside out." Caroline used her love of flavours, gathered as she travelled, to choose the ingredients that would delight the tastebuds too.
The vision feels like a fantasy to most of us with a devilishly sweet tooth. How can you create something simple and delicious while getting those extra nutrients in your diet? Well, it helps when you are not only a passionate foodie but also a qualified nutritional consultant and scientific researcher.
What is clever is that she has developed a product that is versatile. Not only do people want sweet foods in their life but they have become used to convenience. Therefore, Caroline designed the blends "to make drinks (and) cocktails (and something that can be) added to breakfast". She also continues to develop products to improve our lifestyles. She noted that she recently made "the switch from coffee to matcha," which she would have thought unimaginable. While her favourite product does contain caffeine, her liquid energy blend, she knows that the science of nutrition supports moderation and balance. So, although she cannot get enough of her liquid energy blend, she limits the amount she consumes. She is sure to pair this foodstuff with healthier choices and balance nutrition throughout the day at other mealtimes.
The evolution of MAWish sounds like destiny. A business entrepreneur loves food and wants to be healthy, finds flavours while travelling and creates an amazing product line. Except Caroline Roberts started life wanting to be a marine biologist. So, MAWish was not an inevitability. Her first degree was focused on the life in our seas.
Yet, Caroline admits to always having "an entrepreneurial side" and that life aligned with this business idea. As well as develop the MAWish brand, Caroline works full-time at the Nutrition Society, as well as being Nutrition Lead for Lambeth Council's Obesity Programme. While this sounds unbelievably busy, the development of the brand fits well with this other work. It also feeds Caroline's desire to "grow a community" around her brand. Much of her business model is inspired by the shared pursuit of a group of people to eat and exercise well. MAWish has relied on organic consumer growth, starting slow and building a community of loyal supporters of the brands. Caroline notes that this was at times "frustrating" but with each loyal customer comes her reward.
COVID has, like for so many fledgling businesses, come as a challenge. However, Caroline notes that "the thing that has kept me going has to be the incredible support I have received from my original customers and the relationships built with others." She is clear that the last 12 months have been challenging. When reaching out to retailers over the last year, none were in the strongest position to invest in a new product. However, along with incredible energy and vision, Caroline Roberts is resilient, and she has kept going. Above all it seems that she has no "off switch" and her love of exercise helps to feed the energy needed to help her business flourish as it has.
Bottom-line, though, the secret sauce to her continued success in business is the nurturing of a strong customer-base that have helped in the growth of a fanbase for MAWish. As Caroline notes, "It always makes me happy when I get a message to say how excited they are to try (a product)" and then those who say, "how happy they are that they have found a new way to add some nutritional value to their diet!"
While the present continues to challenge Caroline Roberts, and the whole world, the future is bright. Plans are afoot at MAWish for a new blend designed to help with the difficulties of bad sleep! Good exercise, good food and good sleep are the trifecta for the healthiest life. Therefore, it is the perfect next step for a brand that wants to help us to live the best of lives.
Caroline is also looking to launch the existing product line in single serve and instant drinks. Yet, as always, she would love some help from her community on what happens next. As she notes, "Stay tuned for updates but in the meantime, we'd love to hear from you what you like about our products."
Time to find out more and try her blends yourself?